North America's Mixed-Media Festival
06/30 Early Deadline
07/31 Regular Deadline
08/31 Late Deadline
09/30 Notification Date
11/06 Event Date
The Awards
Your work will be judged against hundreds or even thousands of other projects. Winners will receive downloadable laurels that they should be proud to display alongside their projects. Our awards ceremony will give winners the chance to take the main stage and present themselves to the world. And we'll have a hell of a fun time doing it, too!
categories
Steelkilt gives awards for all winners and all sub-awards, including cash, podcast interviews, written interviews, trophies, and certificates. Submissions are prices as low as $5 for students and amateur creators. 
Rules and eligibility
The competition is open to individuals from anywhere in the world who are eighteen (18) years of age or older, or, if under the age of eighteen (18), entries must be accompanied by written parental consent. This year, all entries must be in English. Click for complete rules and eligibility.

FAQ
Our media festival focuses on comic book scripts, short comics, pitches, comic book trailers, motion comics, action figures and statues. There's nothing else like it on earth! Steelkilt may be the first ever award to accept comic book scrips from new authors. I'm sure you've got a lot of questions. We've got answers!
partnerships
If you are interested in becoming a judge, looking to partner with us, or are seeking financial assistance to help pay for the cost of your submission, please head to the next page to get a hold of our board.
Hurry!
The deadline for the Early Bird deadline is approaching soon!
2021 Schedule
The submission process is open to all through FilmFreeway. We particularly seek hidden gems, unknown and unpublished writers and creators, first-time writers and newcomers to the industry. North America's Mixed-Media Festival
Our Quest
At the Steelkilt Media Festival, our mission is to shine the spotlight on undiscovered comic book writers and their work, providing a springboard to job opportunities in comics, film and television. Our goal is to offer a unique chance for comic book creators to get noticed. And we are open to all. We are inclusive, and a strive to lower the bar for entry. That's how we, a group of comic writers and publishers, have we've designed this competition because we know how hard it is to make it. At Steelkilt, writers and creators from all over the world can submit their work for consideration without having to have prior industry contacts. As the comic book industry gains greater attention due to the popularity of live-action film and television adaptations, we created a transparent and fair way for unpublished and undiscovered talent to be seen.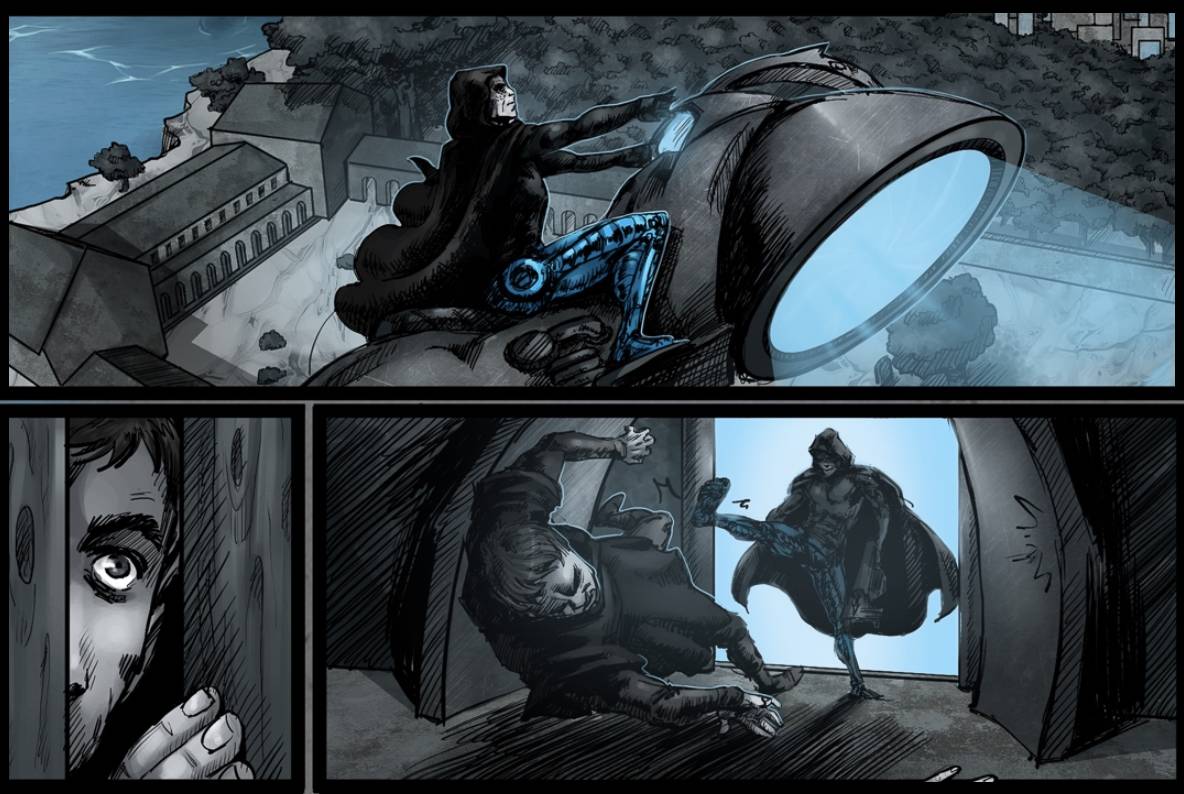 About Us
The founders of the Steelkilt Media Festival recognized that there's a world of talent in the comic book industry out there that has yet to be discovered by mainstream comic book readers. Comic book writers with no artist have few to no chances to get noticed. Many awards and competitions for comic book creators are closed to writers, while others have an opaque submission and voting process. Often, a writer has to have the work published to even be eligible for an award. We therefore created the Steelkilt Awards so that everyone can have a chance to send in their work to be reviewed by a panel of professional comic book creators. Join us!
North America's Mixed-Media Festival.
Steelkilt is the digital home of North America's only media festival focused on graphic novels and comics, with categotires for other media such as podcasts, film, and more.